I adore all varieties of box, with glorious Buxus sempervirens as a desert island plant choice – I just couldn't imagine a garden without it. Laura Heybrook Garden, Landscape & Architectural Designer plant many varieties and forms of Buxus regularly in their gardens.
Box blight (a fungal disease resulting in bare patches and die-back of box) is an ever prevalent threat. In order to plant Buxus confidently in our client's gardens, we recommend a twice annual spray of fungicide at the beginning of March and August.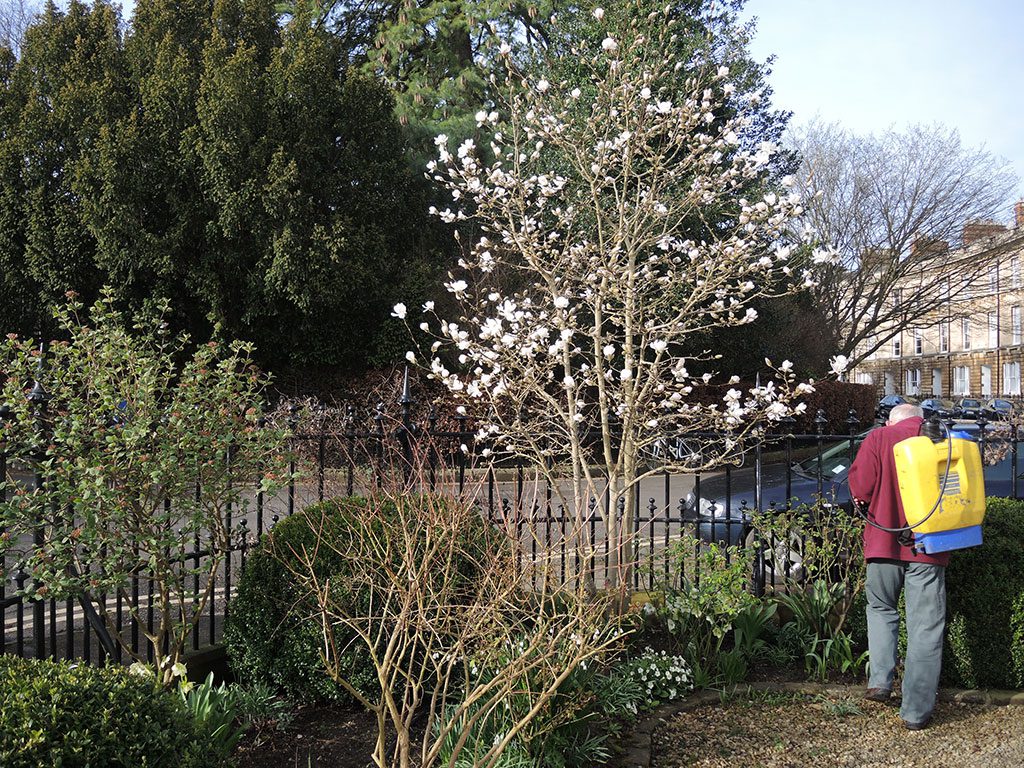 We have been doing this for many years and with almost complete success. Here is our wonderful Russell spraying 130cm diameter box balls in a client's front garden last week.
Some varieties, such as the larger leaved Buxus rotundifolia or narrow leaved Buxus salicifolia, seem resistant to the disease but their application is not always suitable to the create the effect required.