The brief was to make the loveliest garden in a neglected Cotswold garden, where the setting and house is as beautiful as could be. The views, the old orchard and greenhouse, the garden springs, and the grand yet homely Regency house with its particular style all made the place.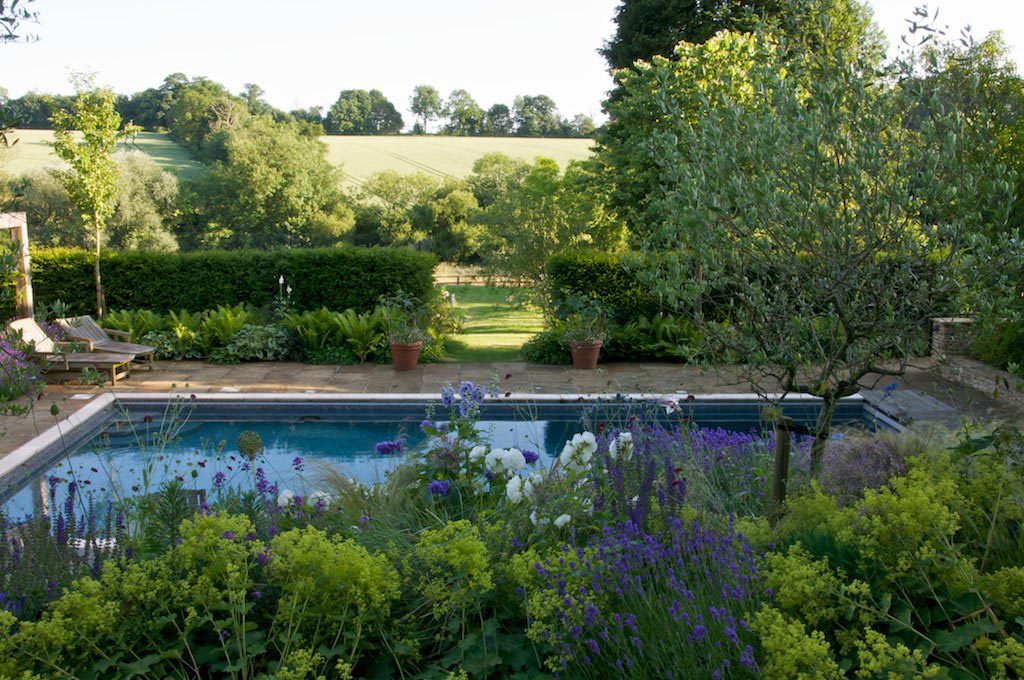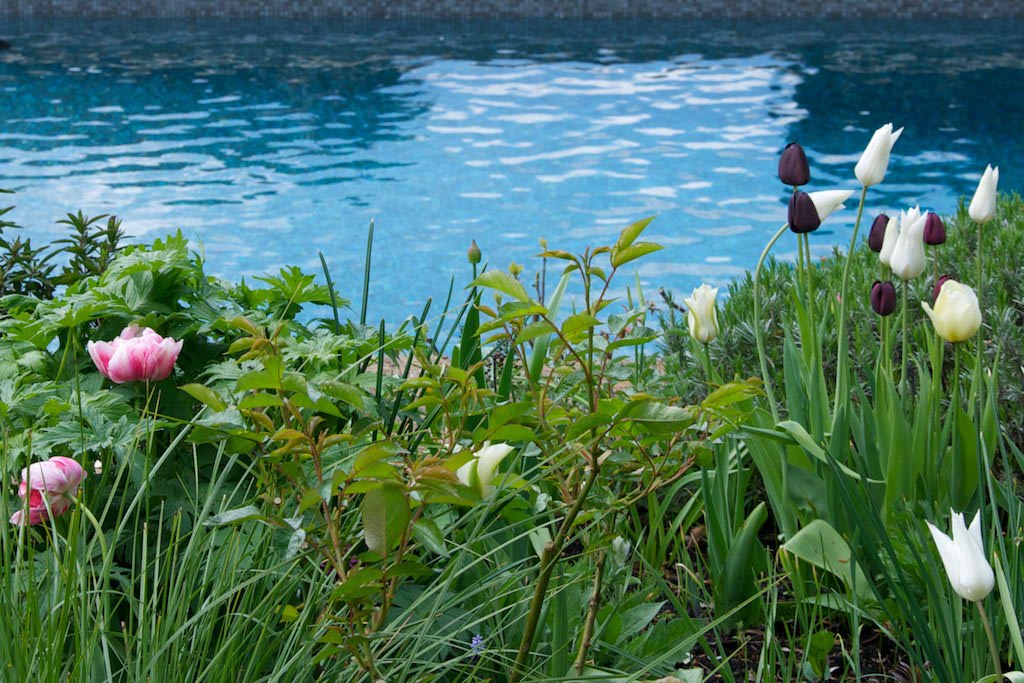 It was a wonderful challenge, always a pleasure from the very beginning to be in the place, wondering and dreaming what could be done. 
This is now many years ago, and luckily, I am still involved in looking after the garden and the pleasure grows.
Keeping maintenance low, perennial herbaceous planting has been very successful, lush and vigorous every year. The new hedges are now grown and have joined with the spaces of the garden that were already there. A new swimming pool was built, the orchard is now part of the garden. 
We planned interesting paths and walks, places to sit, views to see, it has worked out so well. A rose parterre outside the dining room still looks flower power for many months of the year! It is so very romantic, and effortlessly beautiful, which is exactly what we wanted.