This grand Oxford house had absolutely nothing remaining in the front garden after the builders had left, apart from the two big trees.
To begin, we planted a pair of white magnolia trees either side of the entrance steps, to make a stairway to heaven, with their lovely apple green leaves and star like flowers. Then we found some multi-stemmed crab apples to form an avenue along the drive which we edged with lavender. We filled the new borders with mounds of evergreen and ever-silver shrubs, with cyclamen, tulips, daffodils and iris for an explosion of colour and energy every spring!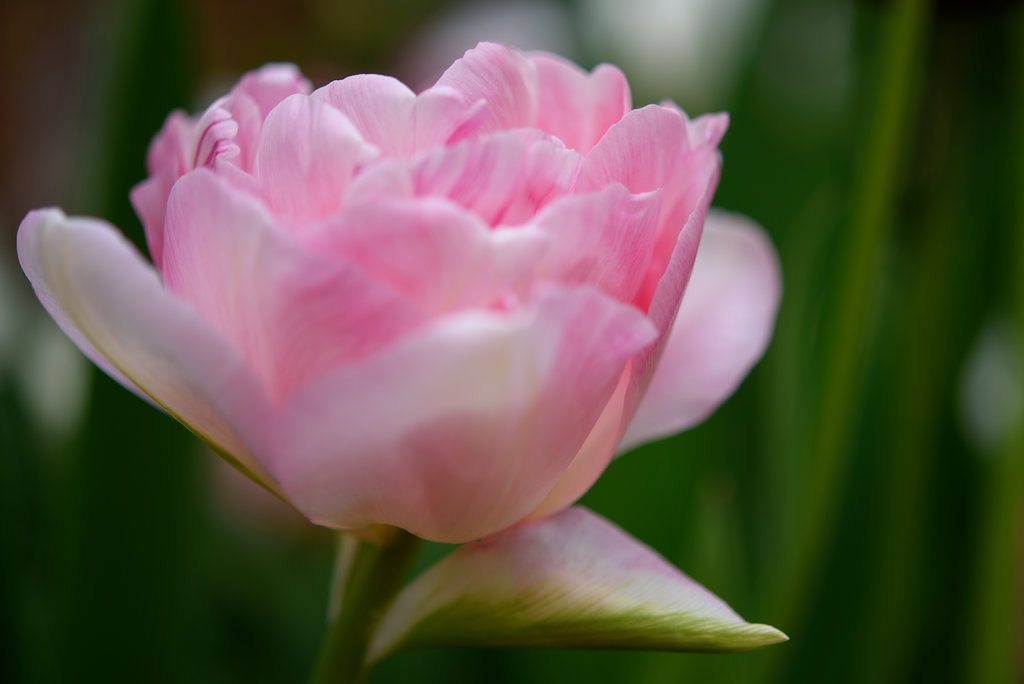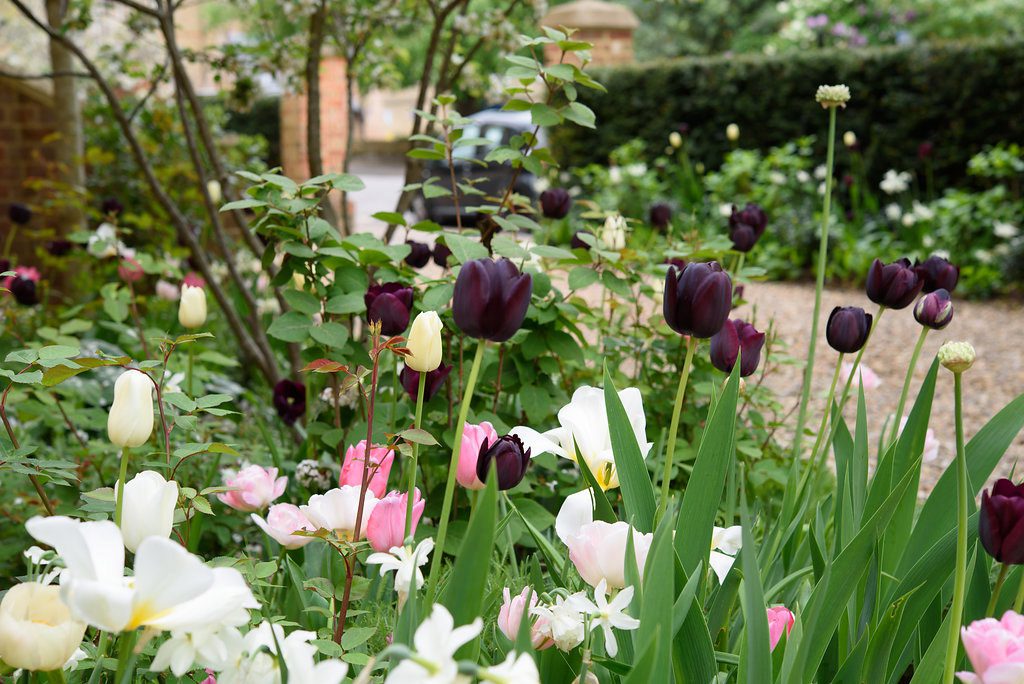 The photographs show the garden soon after planting. After more years the garden is now full and generous, overflowing with interest all year round.