Our hearts leapt when we saw this city garden for the first time, there was so much potential! The garden area had been added to by the purchase of some extra space from two adjoining houses. Our brief was to make a lovely garden that could be enjoyed throughout the year, and a setting for the owners collection of sculpture.
A new and large next door extension that overlooked the garden needed screening. For this, we chose Western Red Cedar, a Canadian native, Thuja plicata. This has been most successful, the trees we found were already 7 metres high, and are sweet smelling, with fresh, bright green foliage. A great advantage of Thuja is that it is happy to be pruned and does not suffer from brown dieback, and the birds love nesting in it too!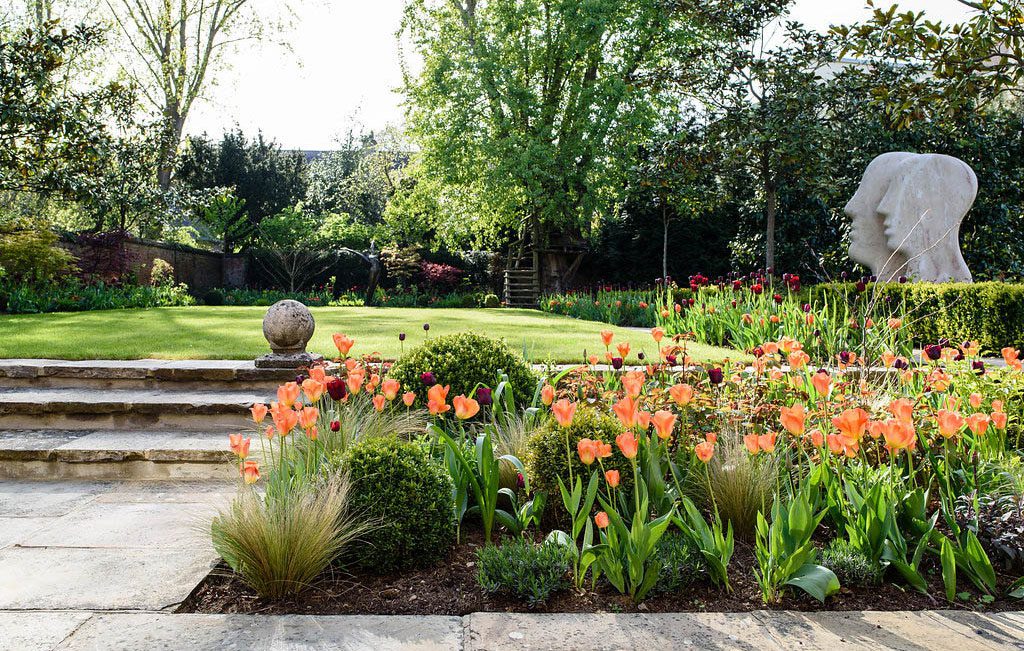 In the area of the garden by the church we planted a fruit orchard. The wild flowers and grass are left long in the summer, with mown paths through and around.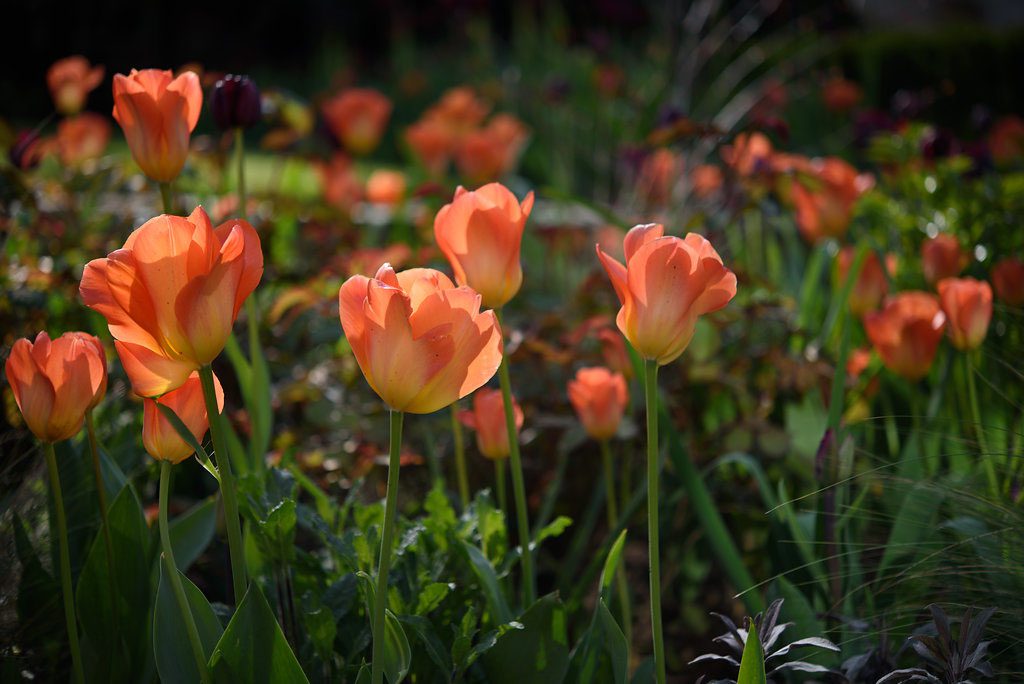 A large York stone terrace was reduced in size, and some borders created against the house. The surplus stone was used to make some additional, matching paths. New borders around the terrace and against the house are filled with topiary, and scented roses and perennials. In the shadier areas including to the front of the house, filigree leaves of acers give dappled light and airiness. 
Looking from the house towards the garden, the borders are lovely. From the garden, the new borders against the house set the building in its place and soften and show off its beauty. The photographs give some idea of what we were able to do.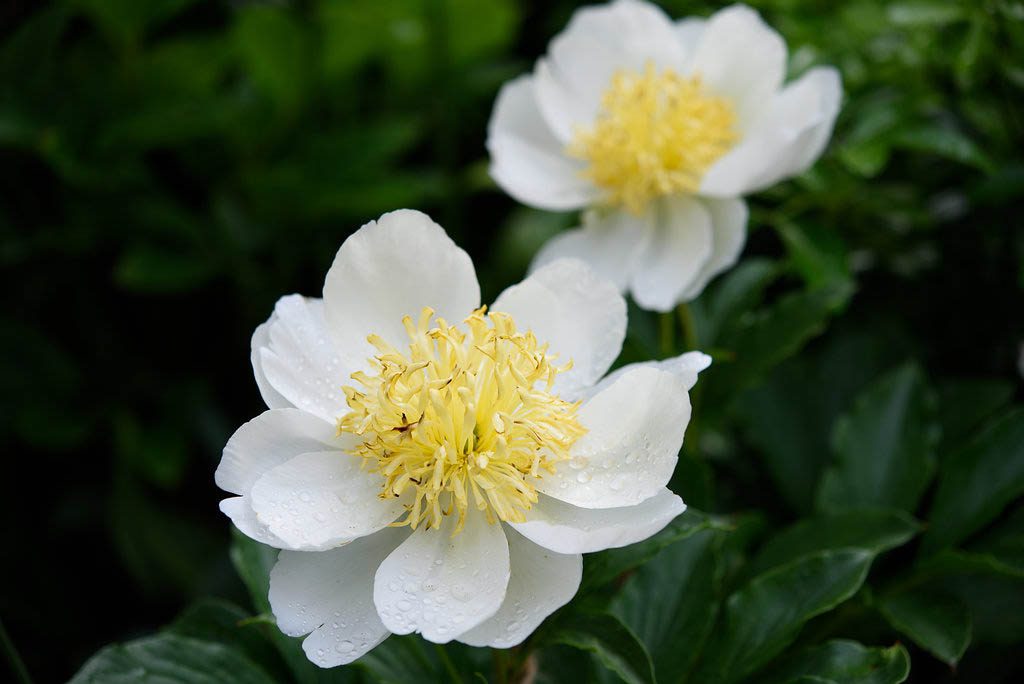 The front of the house is largely needed for parking, but we were able to make the borders either side of the front door deeper and wider, and then we carefully chose what would thrive in the east facing and shady situation. It is now a really attractive and colourful driveway as you approach the house.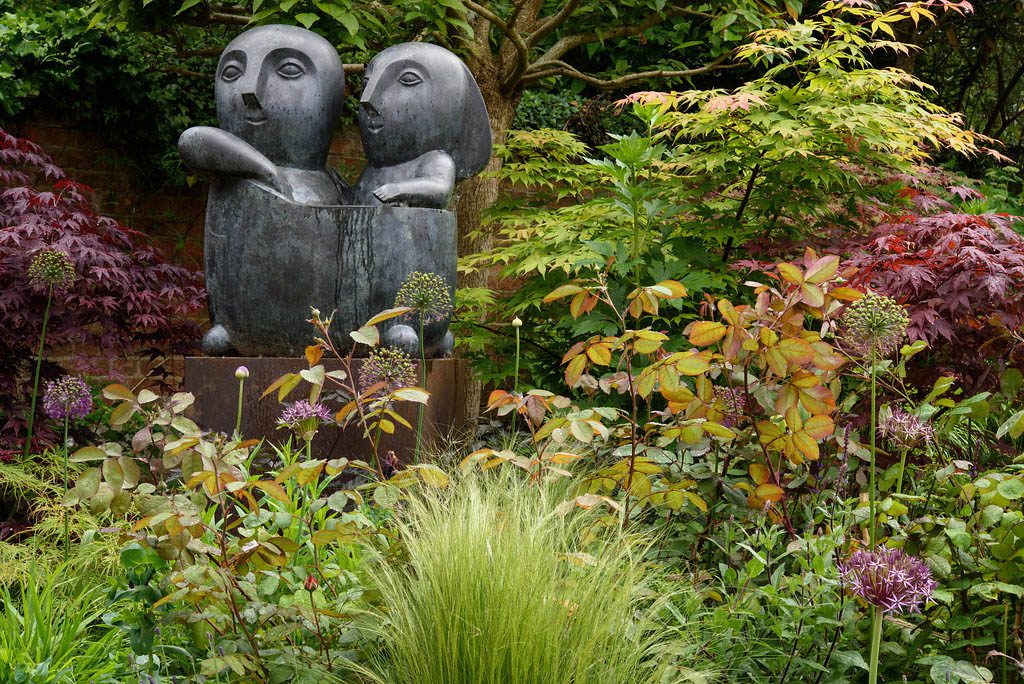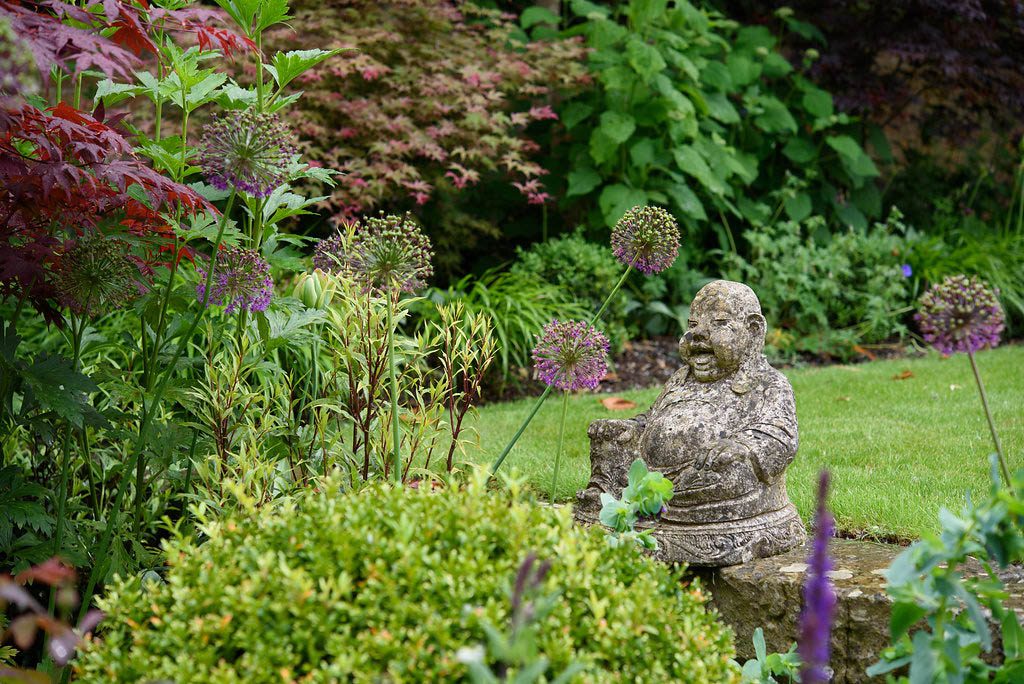 We enjoyed ourselves making the garden, and I know that the owner had as much pleasure as we did! All the time was great fun, exactly how gardening should be!